International Society for Mountain Medicine
bringing together physicians, scientists and allied professionals in mountain medicine
President's Season's Greetings!
Dear Friends
Another year is coming to an end. It has once again been marked by all the challenges, both professional and personal, that COVID-19 has brought and continues to bring, and much flexibility in our lifestyles has been and continues to be demanded of us.
Many of us work in highly dynamic areas of medicine that are particularly challenged by the pandemic; in emergency medicine, anaesthesia, or intensive care. In the first months of the pandemic, and especially during the lockdown periods, we were asked to refrain from risky recreational activities such as mountaineering as much as possible, so that rescue and health workers would not be burdened by additional accidents in the mountains, and they could concentrate on the management of COVID patients. Mountaineers who took these calls to heart tried to convert the book shelf into a climbing wall or bouldered in the kitchen. Over time, however, many of us grew tired from the strain of the workplace, or from the additional caretaking of children not being able to go to school. Or we ourselves became part of the increasing numbers of infected people worldwide. Even the ISMM World Congress, which was initially supposed to take place in June 2020 as a "normal" congress (what was normal "before COVID"), fell victim to the pandemic. At first, we underestimated the extent of the pandemic and had long hoped that the problem would be solved by Spring at the latest. As the pandemic spread, we decided to postpone the event for a year. But it soon became clear that many colleagues on the other side of the Atlantic would not be able to come to Interlaken. We adapted the programme, organised a first hybrid World Congress of Mountain Medicine and hoped that especially our friends from Europe would be able to attend.
Then, eight weeks before the opening, when the Swiss government declared that meetings and congresses with a maximum of 50 participants were allowed, we continued to fight for ISMM2021 and changed the whole programme to a virtual congress. The solidarity we received was great and touching: we were able to rely on about thirty of our colleagues who supported us with their presence in Interlaken and about the same number of world-famous experts in mountain medicine who were available as online moderators. I would like to take this opportunity to thank you all from the bottom of my heart: You made the congress, which was prepared and held under the most difficult conditions, a success!
However, holding the first ISMM Virtual World Congress also opened up new opportunities for us. For example, young doctors in developing countries who would have never been able to afford a trip to Switzerland were able to attend the congress virtually for the first time. This "lesson learnt" will probably help us in preparing the next congresses so that as many young colleagues as possible can participate in this important event.
Now more than half a year has passed since the Congress. Many of us did not and still do not have enough time to rest, let alone time to pursue a leisure activity, because of the heavy workload. A recently published study showed how important it is to find a balance. Mindfulness can protect against anxiety and depression1. And what could be better than time out in the mountains where we can be in nature, fully concentrate on the next step in a climbing route, and where the sun shines on our noses. The mountains are a welcome area to find peace in the restless everyday life. In the future, however, we all hope that our social contacts will no longer be perceived only as a risk, but that we can look forward to the encounters and direct exchanges with friends and colleagues.
In this spirit, I sincerely wish you Happy Holidays, take care of yourselves and stay healthy.
See you in better times
Monika
1 Westphal M, Wall M, Corbeil T, Keller DI, Brodmann-Maeder M, Ehlert U, et al. (2021) Mindfulness predicts less depression, anxiety, and social impairment in emergency care personnel: A longitudinal study. PLoS ONE 16(12): e0260208. https://doi.org/10.1371/journal.pone.0260208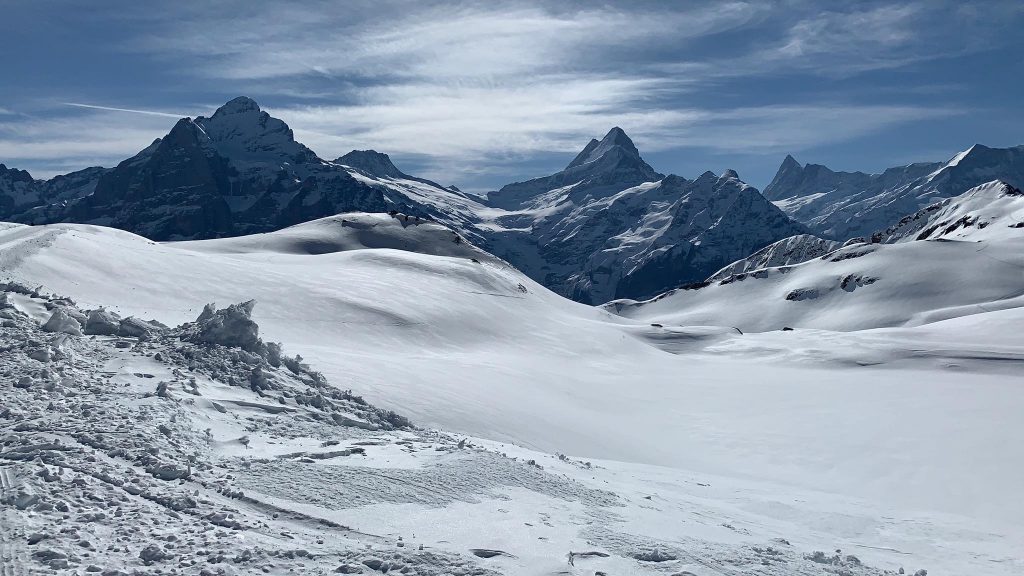 &nbsp
&nbsp
Download the latest recommendations
Check out the latest Lake Louise Score for Acute Mountain Sickness and the STAR data reporting guidelines for clinical high altitude research.
&nbsp
&nbsp
The International Society for Mountain Medicine was founded in 1985, and its goals are to bring together physicians, scientists and allied professionals interested in mountain medicine, to encourage research on all aspects of mountains, mountain peoples and mountaineers and to spread scientific and practical information about mountain medicine around the world.